COMPANY OVERVIEW

BRISCOE Technologies Limited is a leading distributor of world-class wireless communication products throughout Nigeria. The company evolved from R.T. BRISCOE (Nigeria) Plc, in 1991 as BRISCOEtelecom with a product portfolio comprising market leaders like Motorola two-way radio communications equipment and Nera Inmarsat satellite phone equipment among others.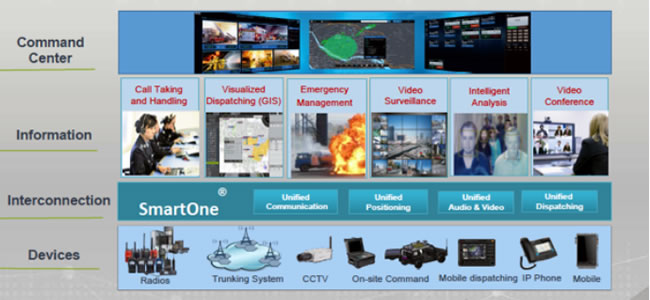 Within the space of a decade, BRISCOEtelecom had emerged a leading supplier of wireless services in Nigeria with a reputation for top quality and world-class service and support. The emerging and rapidly expanding telecommunications market formed the basis of creating a new and distinct identity for the company, to reflect the focus of its core business – telecommunications. In May 2000, BRISCOEtelecom came under a new identity – BRISCOE Technologies 100% Nigerian owned and subsequently relocated to her new head office at OPIC Plaza, Ikeja, Lagos on December 1, 2007.
Our Lagos office houses the central stores and engineering facility from where the following services are provided:
Sales and Distribution
Full systems and engineering support
System installation and commissioning
Training on customer systems
System services (including on-site services and maintenance)
The engineering and service support includes conventional two-way radio systems, and Trunking systems. With a team of highly qualified and experienced engineers and technicians trained to handle large system installations, BRISCOE Technologies will provide the necessary supervision and practical onsite training to maximize the efficiency of any installation.
We operate a wireless communication service shop in Lagos, which provides service and repairs directly to our customers. We also offer in-house training, service, repairs, and engineering support on all systems and products below for, which we are authorized distributor:
Motorola radio subscriber equipment
HYTERA Communications Solutions
o Analogue
o DMR Terminals & Systems
o Tetra Terminals & Systems
o Integrated Command & Control Solution
o Scada Solutions
CCTV
o Major IP based camera manufacturer
ISP
o Cambium Networks
o Trango Links
The corporate goals of BRISCOE Technologies are to provide wireless communications solutions of the highest standards to corporate organizations.
At BRISCOE Technologies we pay attention to the true needs of our prospects and customers. We conduct a thorough review of our client's needs and introduce cost effective solutions to real communications problems. Innovative service, delivered quickly and cost effectively is the standard of excellence that BRISCOE Technologies Limited strives to meet each and every day.